Two planes collided mid-air during the Air Force Commemorative Air Show at Dallas Executive Airport on Saturday afternoon.
According to an eyewitness posted on Twitter, "A WWII bomber just crashed at Dallas Executive Airport.
"This was part of the Commemorative Air Force's Wings Over Dallas show. The wing just broke off as it passed over the airfield." Another added: 'Tragic and horrible to see.
Texas officials had no information immediately available on the status of the pilots, or whether any injuries had been reported from the falling debris.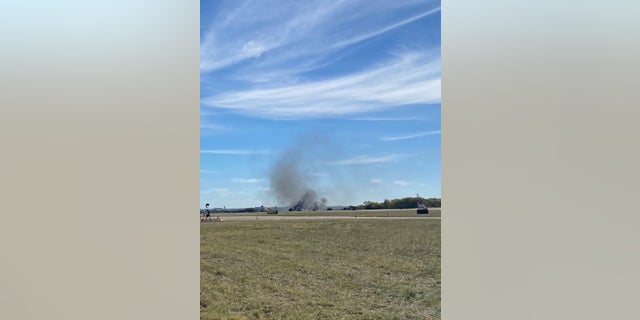 Prior to the crash, the air show was billed as a chance to "live history again", with a selection of WWII aircraft on display and in action.